Our range of exterior paints are eco-friendly, incombustible, light stable and highly durable. Ranging from paint to protect against harsh climate conditions to paint for renders and concrete. Our exterior paints cover it all.
What's more, they are kind to you, kind to use, and kind to the environment.
Soldalit is easy to apply with enhanced condensation resistance which makes it extremely durable and weather resistant. It is incombustible and combines the benefits of a classic mineral paint with ease of application for both previously painted and mineral substrates. Perfect for organic, mixed substrates and mineral surfaces.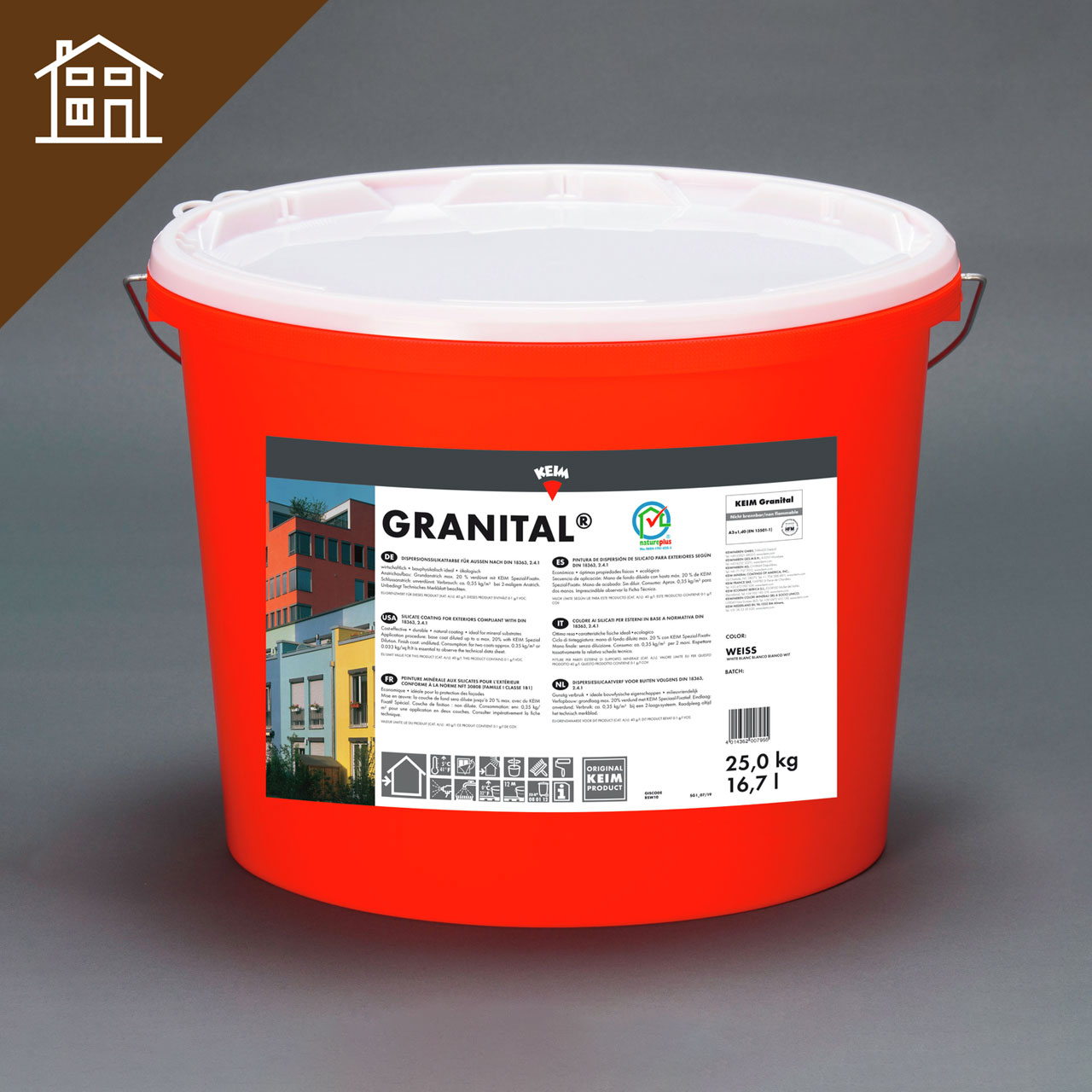 Unlike conventional paints, Granital's unique crystalline form helps to protect surfaces against the ingress of moisture. Granital is ideal for all forms of previously painted or unpainted mineral substrates with its natural properties helping to eliminate the risk of blistering or flaking.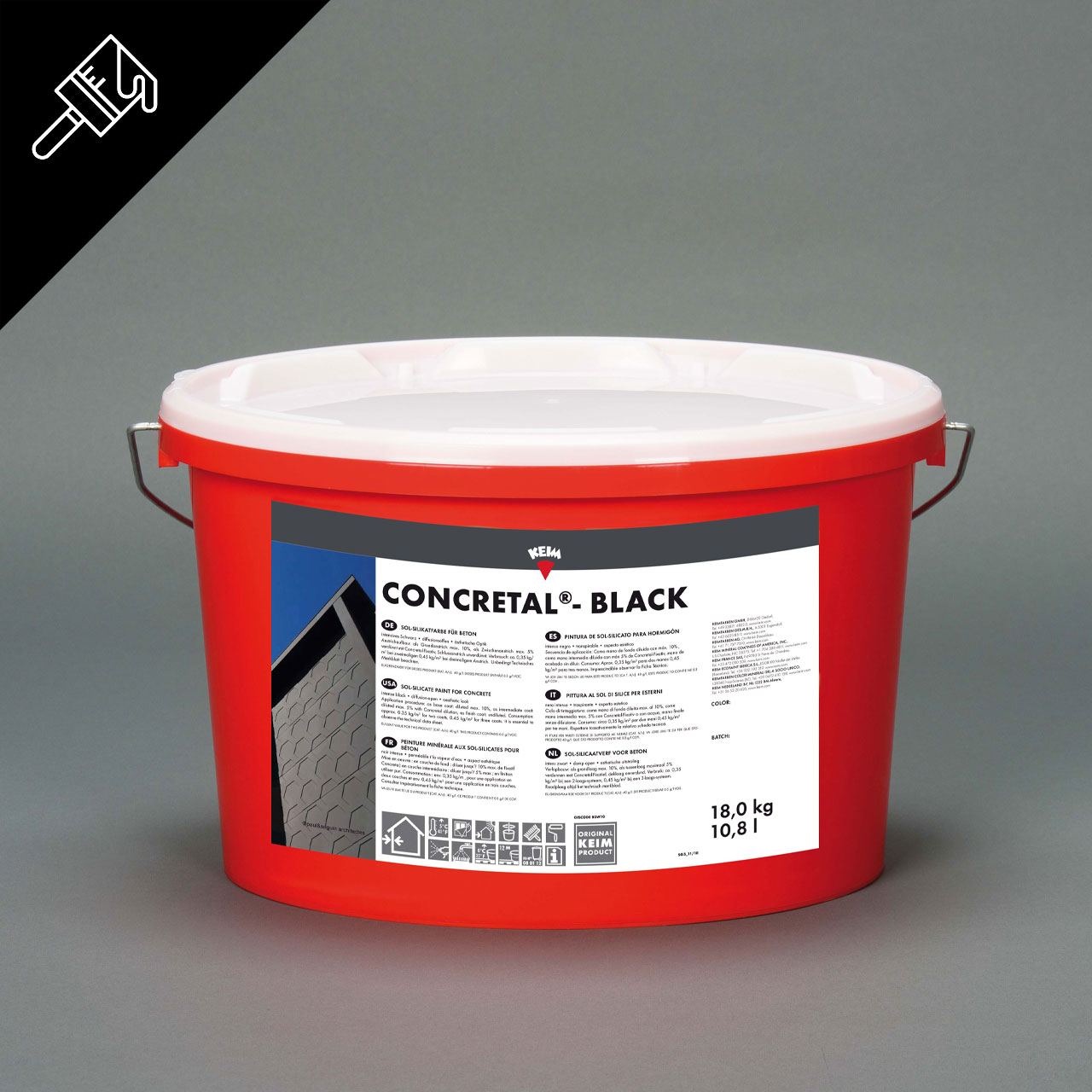 Concretal-Black is a sol-silicate based paint formulated to protect from weathering and has an opaque intensive black finish. Ideal for decoration of all mineral surfaces, both internally and externally. Aesthetic, intense, black surfaces are created due to the use of a unique black pigment.
Need a paint sample?
Would you like to buy a sample of our exterior or interior paint? Click on the link below.

Our sales team are on hand to offer help and advice, providing samples of our standard colour palette. If you need something more specific, please contact us.
Buy a Sample
Contact KEIM
KEIM paints don't just coat the surface, they penetrate and bind with the substrate to produce a rich, long lasting, and durable finish that will last for centuries! KEIM paints provide protection against rain and UV radiation and can even neutralise noxious gases and pollutants in high traffic areas. Kind to use and to the environment, your project will look fresher for longer, reducing the time, effort, and cost and resource to re-paint…. Colours For Ever.
Check out our range of colours with shades and tones to perfect and compliment every project.