Our range of render products follow the KEIM principle…to ensure the substrate can breathe, whilst providing durable protection which remains fresh for years to come. Our render systems are compatible with our mineral paints and available as; Universal Render, Universal Render Fine, NHL Kalkputz Grob and Turado.
Browse the range to find your match.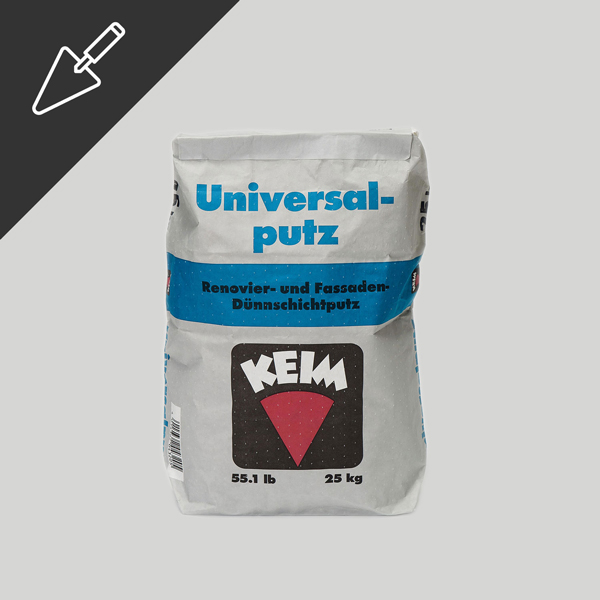 This is a multi-purpose render. It is suitable for both interior and exterior use, and extremely flexible allowing it to accommodate a high degree of movement such as thermal expansion and contraction., whilst also preventing the surface from crazing or cracking.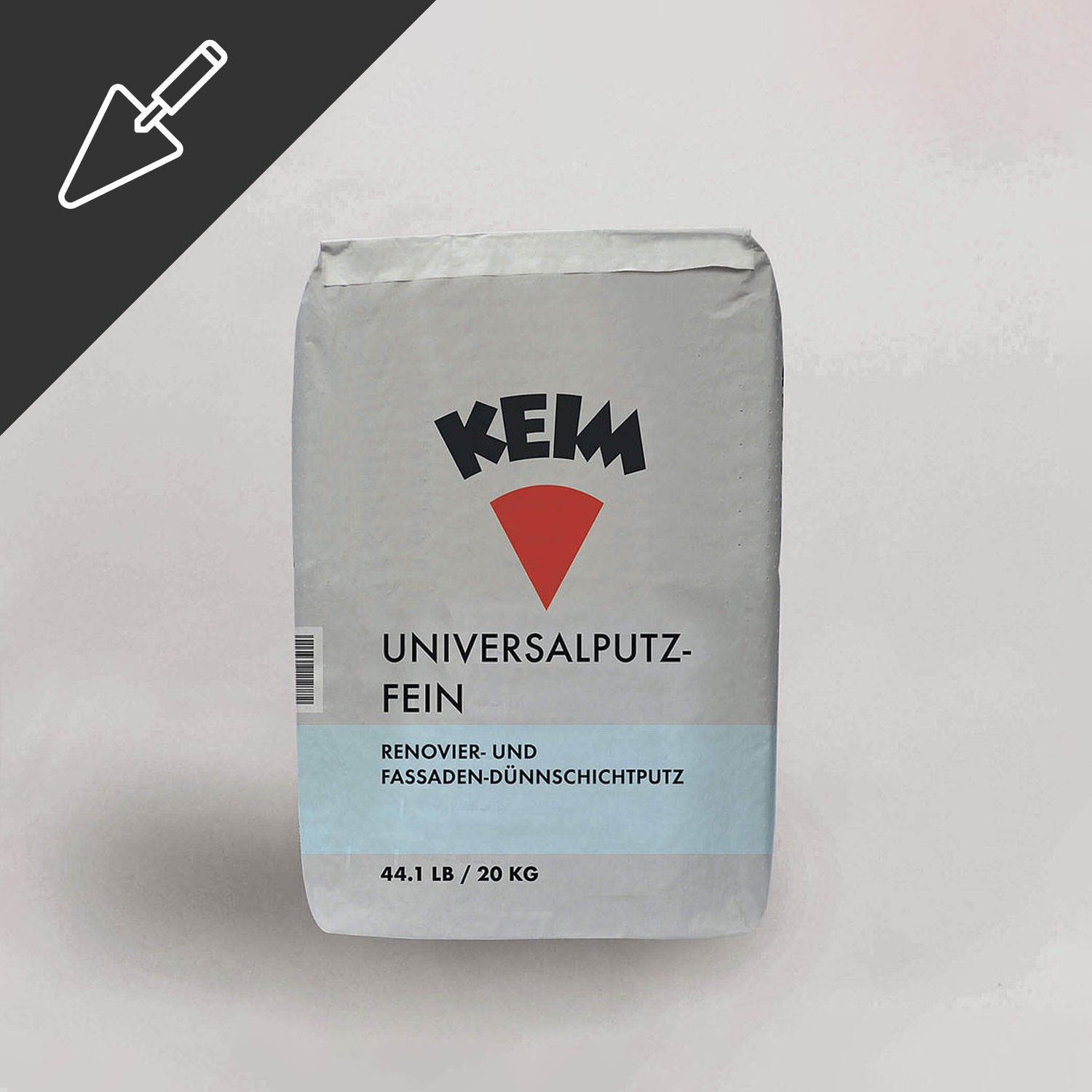 Universal Render Fine is a ready to use, pre-mixed renovation and thin layer wall render. It is based on hydraulic lime and white cement with sand and mineral fibre fillers. It's ideal for use on all mineral substrates for both interior and exterior application.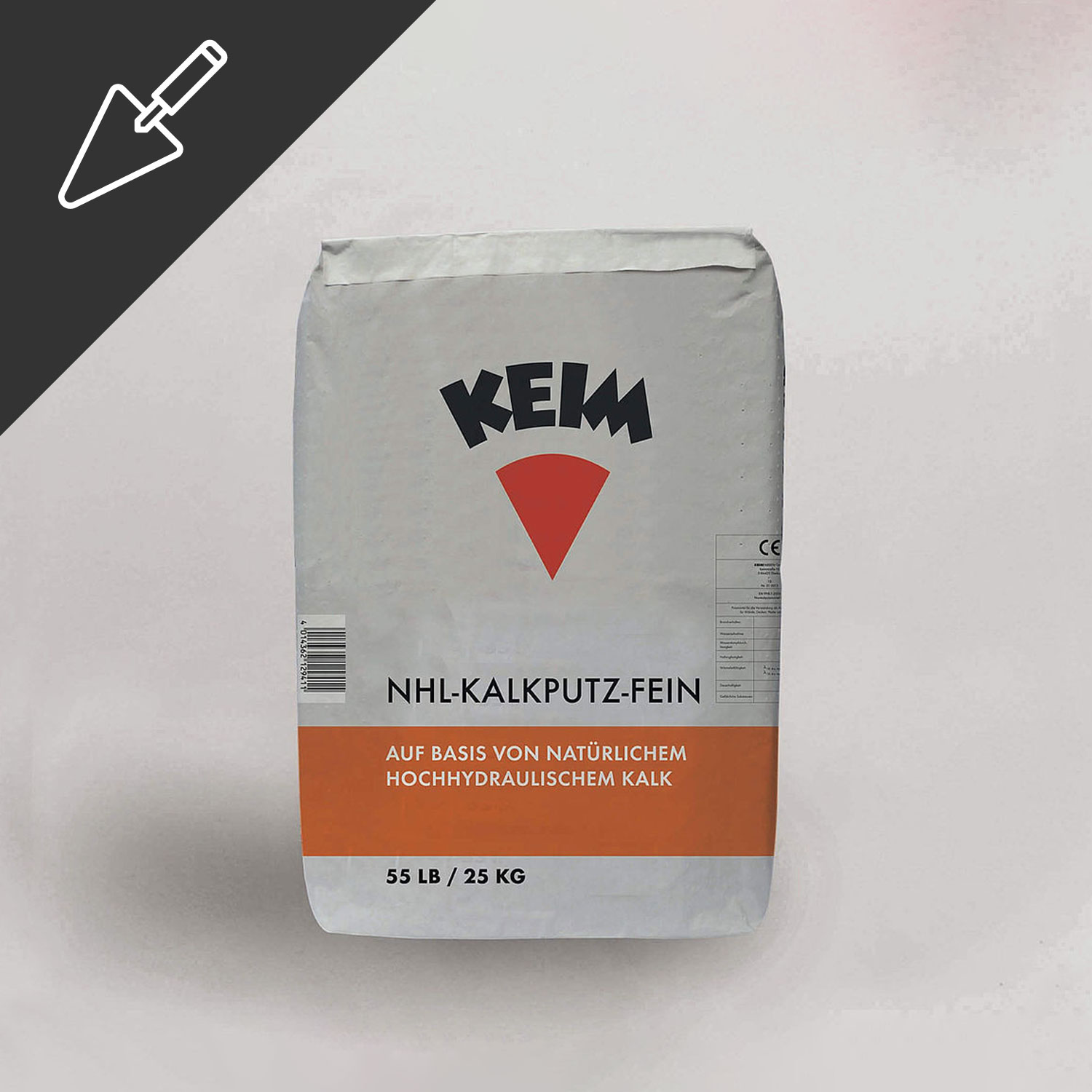 This is a ready to use render suitable for all mineral substrates both interior and exterior. It is suitable for localised patch repairs of existing lime rendered facades or as a complete thin coat render system that can be subsequently painted with KEIM mineral paint.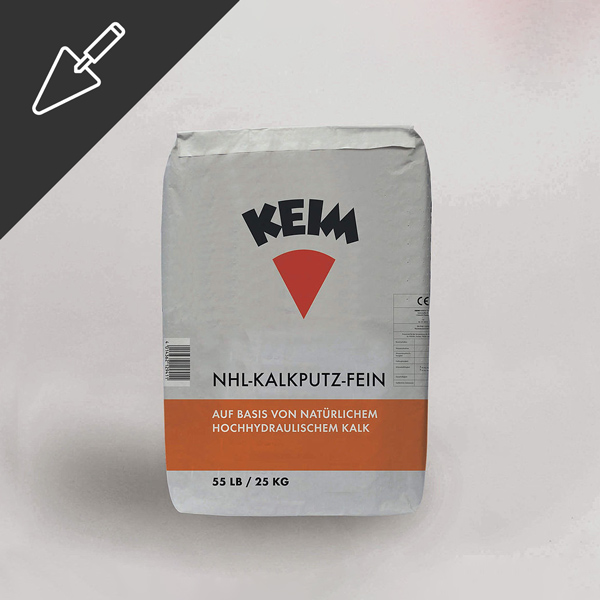 Traditional lime render. NHL Kalkputz Fine is a lime bound fine render for manual and machine application, used as a topcoat render for interior, exterior and damp areas.  NHL Kalkputz Fine acts as a bonding bridge for subsequently applied lime renders and is particularly suitable for historic renovation projects due to its unparalleled breathability.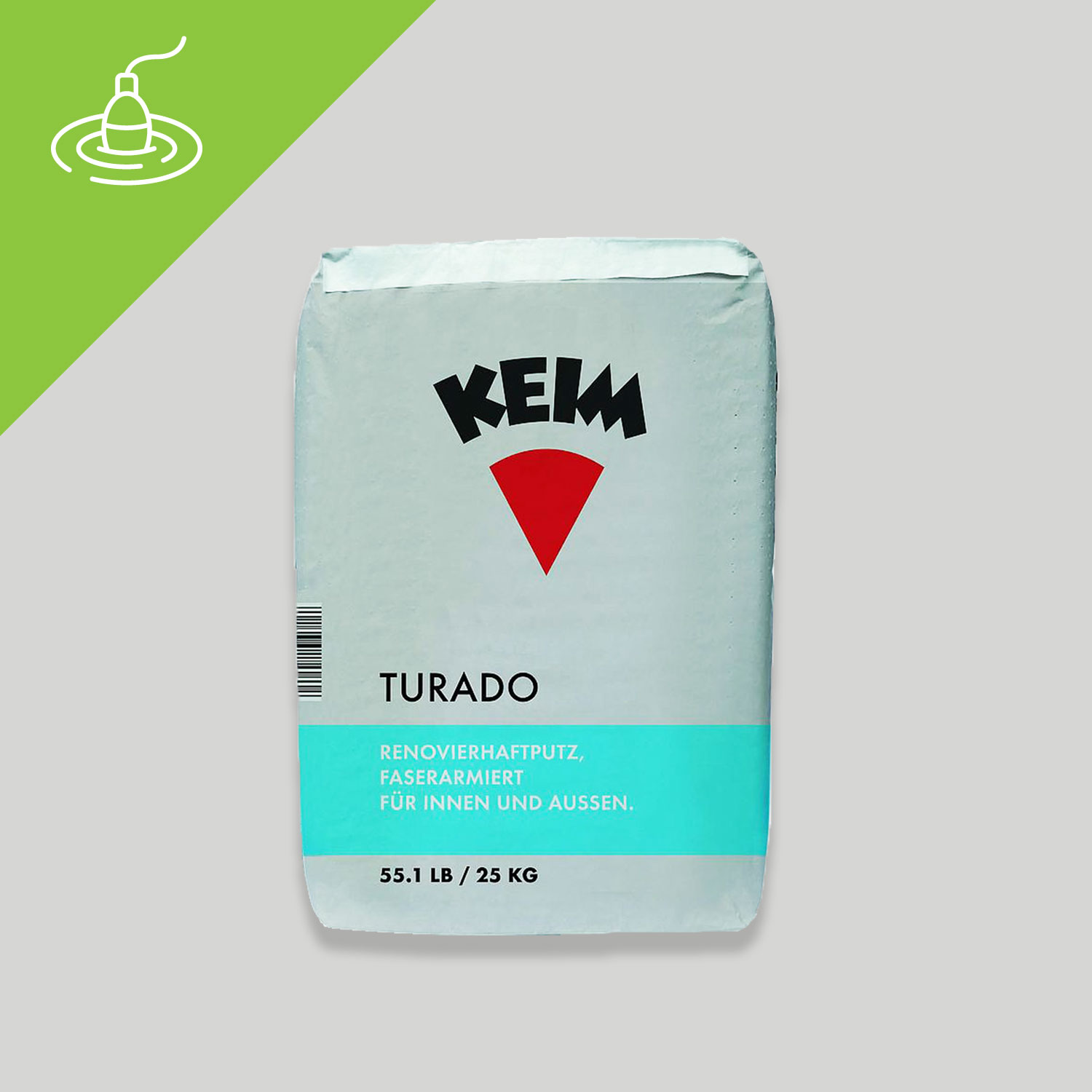 Natural white renovation render. Turado is a white cement-based render. versatile, fibre reinforced renovation render which offers the highest resistance against cracking due to its large, long fibre reinforcement. It is ideal for both interior and exterior application and can be applied in layers as thin as 3mm up to 12mm.
KEIM paints don't just coat the surface, they penetrate and bind with the substrate to produce a rich, long lasting, and durable finish that will last for centuries! KEIM paints provide protection against rain and UV radiation and can even neutralise noxious gases and pollutants in high traffic areas. Kind to use and to the environment, your project will look fresher for longer, reducing the time, effort, and cost and resource to re-paint…. Colours For Ever.
Check out our range of colours with shades and tones to perfect and compliment every project.