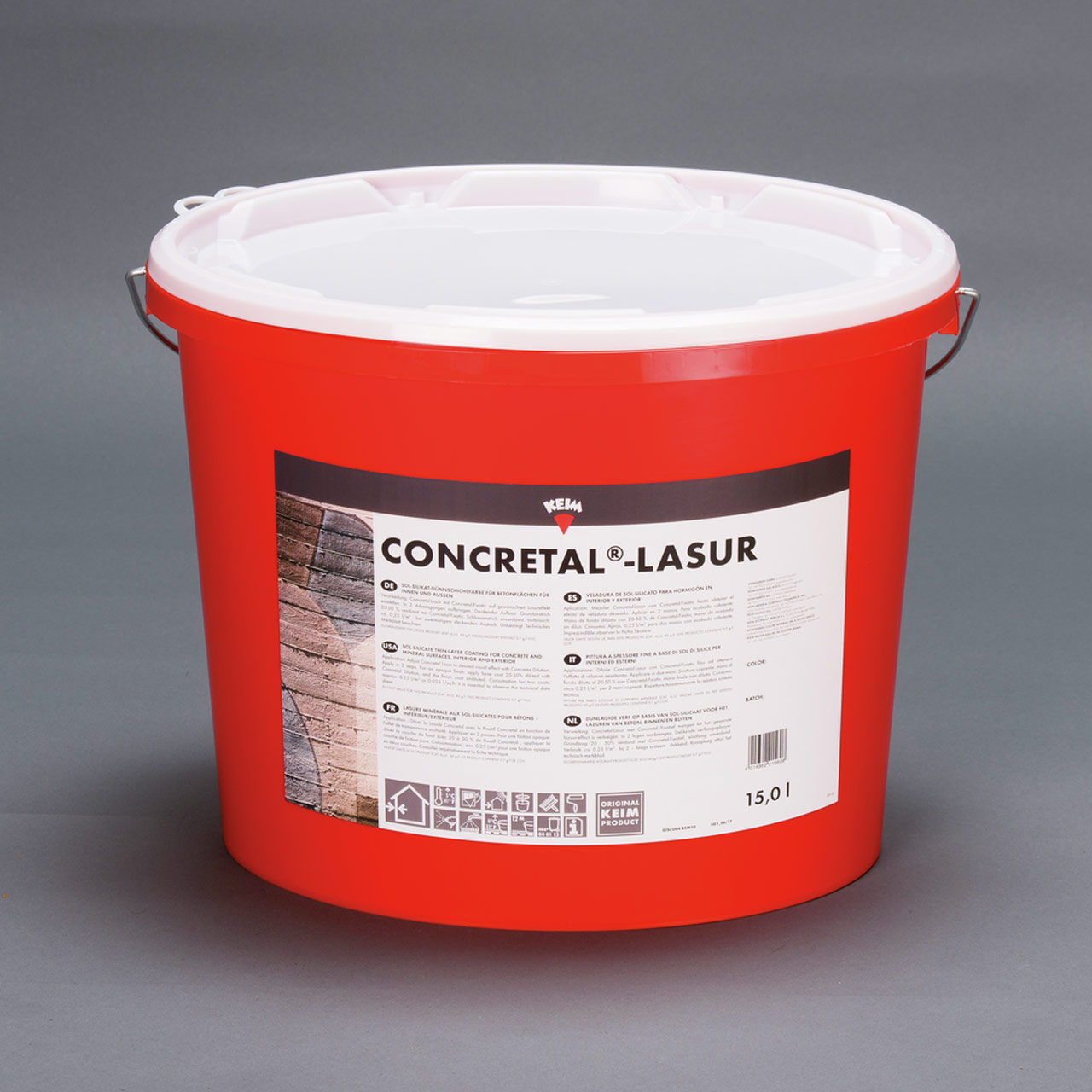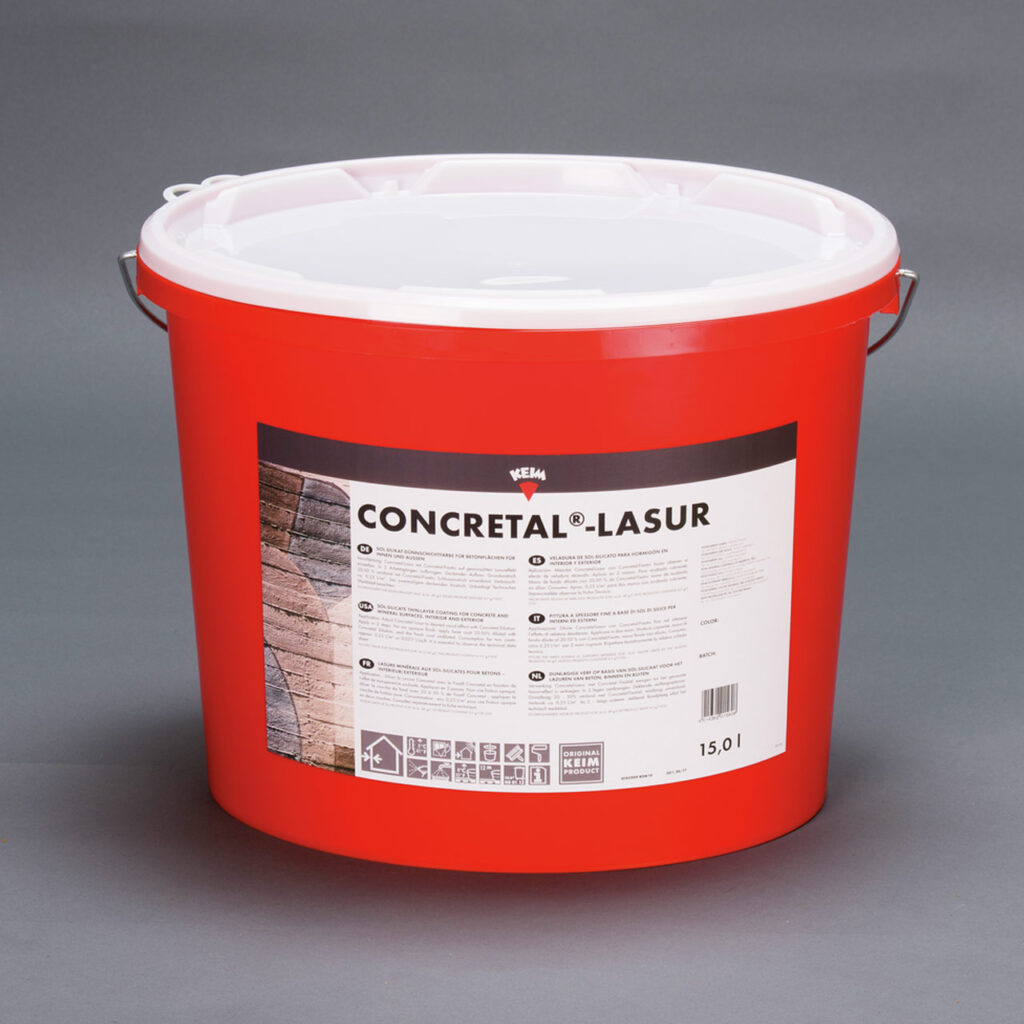 Concretal Lasur is a low pigmentation colour wash which acts as a stain that penetrates and bonds to the surface of concrete, equalising colour variations whilst maintaining the structure and appearance of concrete. Concretal Lasur equalises unacceptable variations in colour and finish of concrete, hides unsightly repairs, reduces surface dusting and increases light reflectivity. Concretal Lasur is available in a wide range of colours and degrees of opacity, and is tailored to individual requirements.
Mineral colour wash for concrete
Equalisation of repaired surfaces
Unifying of fair-faced concrete surfaces with an uneven appearance
Breathable /moisture vapour permeable
Lightfast and UV resistant
Retains original concrete appearance
Increases light reflectivity
Mineral matt surface
Thin layer coating completely retaining underlying texture
Please contact our sales team on sales@keimpaints.co.uk or 01952 231250 to discuss.